Tracking
This year was quite a good year for graduations and celebrations.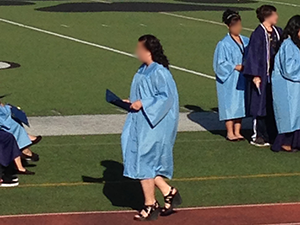 We had one resident who graduated at the age of 16 and then went on to Beauty School where she is currently attending.
We had a few 8th grade promotions and also 2 High School Graduations this year one of which we had for 5 years and he is now in transitional housing.
One of our 2012 graduates was recently married on the beach in Oceano . Her new husband currently is serving our Country in the Army 🙂